Playground Ecology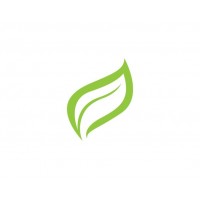 Playgrounds may be GREEN, Red, Blue, Purple, or a dozen or so other colors. We're not referring to colors here, though. Environmental footprints, eco-conciousness, environmentally friendly are all terms that we are becoming more familiar with. As our children learn recycling at school by filling up paper containers, or perhaps even recycle waste cans in the schools, they may be playing eco-friendly also!
Our RECYCLED playground line features PolyTuf ™ plastic lumber posts made from post-consumer and post-industrial HDPE plastics, the kind found in milk jugs. Using recycled HDPE keeps tons of plastics out of landfills every year and HDPE is the most environmentally stable plastic, giving off no harmful fumes into the environment. The Healthy Building Network recommends HDPE resin-based products as the most environmentally friendly plastic building materials.

Playground components and steel posts are nearly 100% recyclable and much of the materials used to build our playgrounds are made from material that is already partially recycled. Our steel is made from a minimum of 30% recycled material and may contain up to 100% recycled material and our poly sheet plastic contains up to 50% post-industrial recycled material.

Our playground manufacturing facility is ISO 14001:2004 certified. We have a program in place to manage and comply and continually decrease our impact on the environment. 99.9% of our playground packing is wooden pallets, cardboard and/or plastic wrap, most all of which is reused or recycled.

SITE FURNISHINGS
Pressure treated products are treated with ACQ as a more environmentally friendly product. This falls in line with the industry ban on CCA. CCA is the material formerly used to prevent pests from damaging wood. Rat poison on the playground wasn't a safe consequence. We have a variety of woods to choose from, such as cedar, fir or redwood. While chopping down a tree doesn't seem to be friendly, it keeps other materials out of the landfill. Redwood, for example is naturally pest resistant, and offers longer term beauty for a wood bench or table. Steel tables follow the same process as our playground components. Using recycled metal in the manufacturing process or simply sending your table to recycle after it has finished its life as a table or BOTH - offer a valuable contribution to better use of this resource.
100% recycled plastic lumber can be used in most designs and applications. Imagine a school recycle drive and directing the proceeds to buy a bench made from recycled material.
SURFACING APPLICATIONS
Patented manufacturing technology is used to recycle pre and post consumer rubber waste, additionally reducing landfills. Rubber surfacing tiles are manufactured with minimal water use and with no use of smoke stacks. Scrap is reused to eliminate waste. Annual recycling of over 80 million pounds of scrap rubber shows the big picture of this program. Designed to meet stringent criteria required to earn points under 2 out of the 6 categories of LEED. Based on these criteria, potentially contributing toward earning up to 8 points toward LEED certification. We now have a REDEUX or material buy back program to support customers in preventing future waste after the use life of these products.

Supports ASTM E2129-05 Sustainability Assessment
Meets State of Washington standard for low VOCs
Composed of post-consumer SBR and EPDM rubber
Meets FloorScore standards for indoor applications
FloorScore Certified for compliance to air quality emission requirements
Meets CHPS Criteria
We also utilize waste rubber, particularly from used tires in a strict process to create a loose fill mulch. This eco-friendly result meets and exceeds safety requirements for playground or landscaping applications
Wood surfacing products are from virgin wood processing facilities. Through a strict ASTM process, waste materials in lumber processing are graded and processed for use in playground, sport, recreation and other venues. Waste materials not accepted within these guidelines are further processed and conveyed to paper manufacturing facility to ensure optimum use of this natural resource.

Going GREEN can be a fun thing, even more fun while on the playground!

Copyright 2011 DunRite Playgrounds